---
One-touch metronome
Professional hands-free metronome
[Vertical]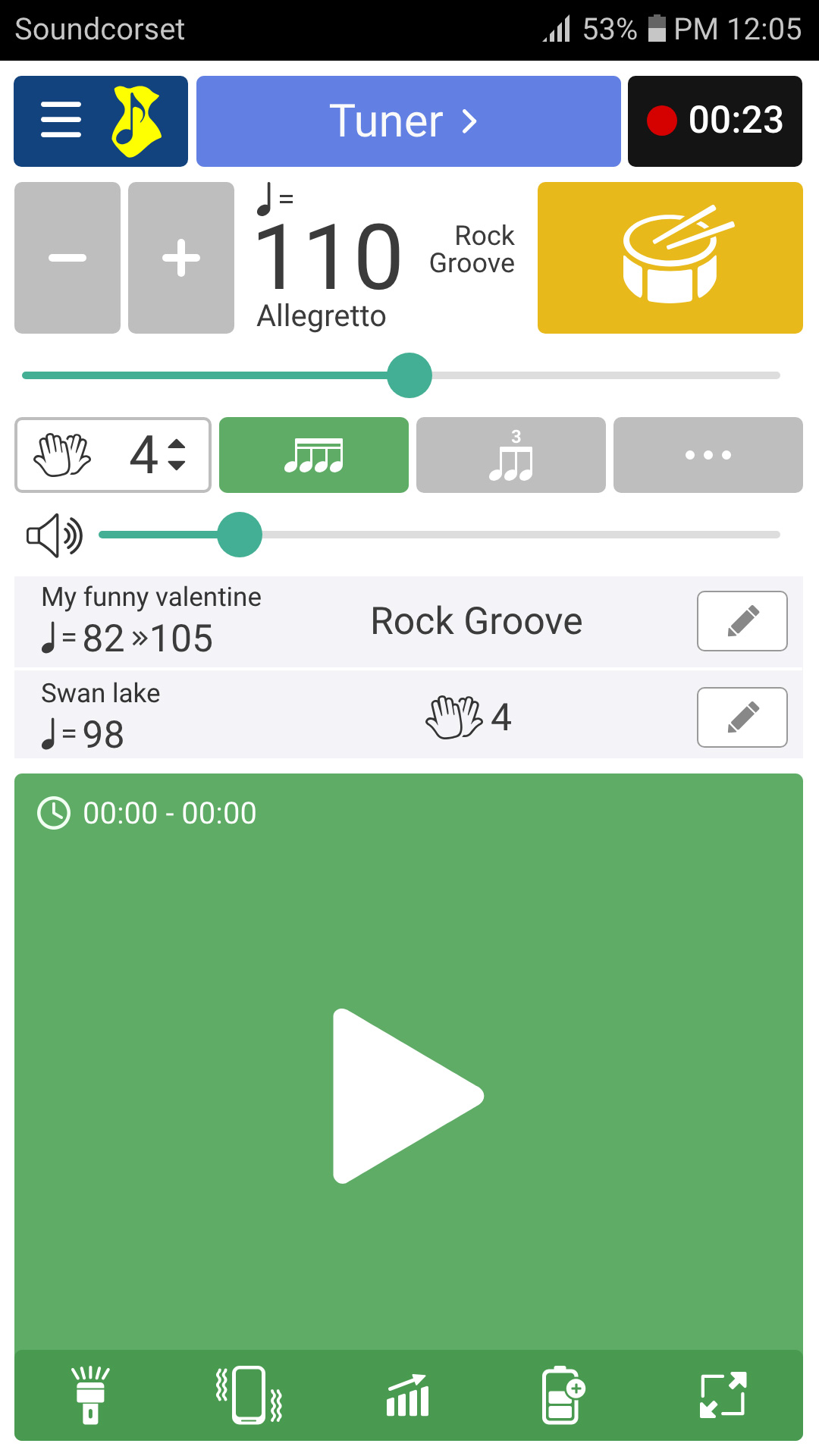 [Horizontal]
Flash metronome
Synchronized cell phone flash with BPM
Vibration metronome
Synchronized cell phone vibrations with BPM
Speed trainer
Start difficult music slowly and then increase speed
Battery saving mode
Automatic sleep mode to save battery during inactivity
---
Realtime pitch monitor
The most scientific method to improve your performance.
[Vertical]
[Horizontal]
1. Gauge
Indicates the pitch of the current sound
2. Chart
Charts changes in pitch
3. Volume
Presents the magnitude of the sound
---
Recording studio
Recorded data can be optionally saved without limits and can be listened any time you want.
[Vertical]
[Horizontal]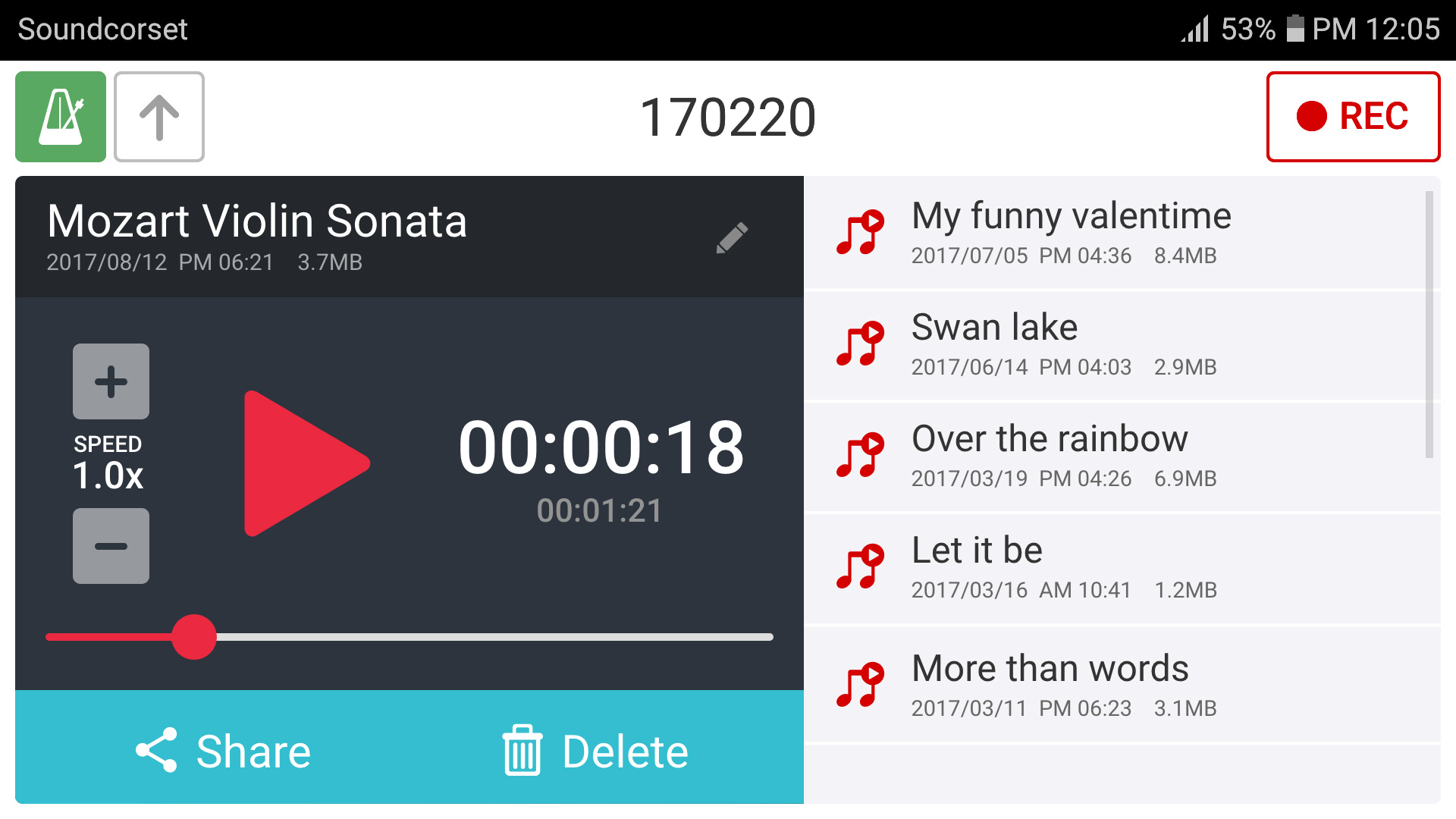 ---
Add-ons
Rhythm editor
Scale practice
---
Information
Features
• Tuner with 2 modes
- chromatic tuner measuring sound pitch and intensity mode
- pitch fork mode
• Customizable A4 frequency (440Hz by default)
• A real metronome shouldn't lag beats: our app never lags
• Record your music with integrated one touch recorder
Flash light metronome mode
If you can't hear the sound of the metronome, due to the speaker volume limit or loud background noise, you can turn on the flash light metronome mode. In this mode you can easily see the beats as flashes of light.
Project the flashlight to the wall, then the entire wall can flash the beats.
Large start button
• Start the metronome with single easy press of the button.
Additional features
• Supports all instruments, with many active piano, guitar, ukulele, mandolin, violin, cello, viola, bass, drum, flute, harmonica users!
• Supports all kind of transposed instruments, including B-flat clarinet, F horn, E-flat saxophone, D-flat piccolo, and many others.
• Scales practice
• Precise beats per minute (BPM) control
• BPM detector
• Practice time tracker
• High precision tuner
• Visual metronome mode using flash light of the camera
• Tuning fork, pitch pipe
About permissions
Access to camera is required for flash light metronome, access to phone status is required to stop the metronome when a call is incoming, access to microphone is for recorder and tuner, and access to storage is for recorder.